Trish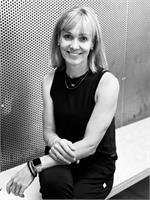 Trish Fairbanks counts her greatest accomplishment in life as being married to her amazing husband, and being the mom to four smart, funny, and talented kids. Two other favorite parts of life include moving to Jackson Hole in 2011, and rekindling her love of teaching group exercise and becoming a yoga, condition, and barre instructor at Pursue. She started teaching group exercise when she was in college (step, hi/lo aerobics, slide, condition, water aerobics, spinning, etc)… After 11 years of teaching, she took a hiatus when her 4th child was 6 months old. When she is not at the studio, you can find Trish hiking, baking, entertaining, volunteering at church, and hanging out with friends and family.
Trish instructs the following:
In a warm room, this series begins by building internal fire with dynamic breath to movement flow. It will then slow down into a more traditional approach to poses, building steady depth to open the muscles of the body. Added warmth in the environment will increase the pliability of the muscles to safely allow exploration of both strength and length. Expect weight bearing poses such as down dog; classes are diverse and sequencing will vary with instructor philosophy.





Utilizing props such as the ballet bar and light weights in a carpeted room (don't forget your socks!) expect a sequence including a high paced warm-up, arm work with light weights to tone and define, leg work at the bar for 360 degree sculpting and core exercises to flatten the abs. Sculpt your arms, flatten your abs, lift your seat and firm your legs with these non-impact, dynamic exercises which target and overload each muscle group.




Using programming structure such as tabata, interval, circuit and ladder, this class combines various equipment, functional movement and findings in exercise science to strengthen and fine-tune major muscle groups.