Jolene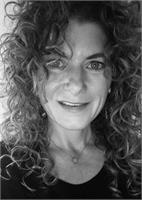 Jolene uses her creativity and knowledge of the body to help her students create balance, harmony, and understanding within themselves. Her approach is compassionate and supportive as she encourages her students to break through mental and physical boundaries and nourish the spirit. Jolene has cultivated a path of spiritual growth and evolution that includes the studies of Yoga, Feng Shui, Chinese medicine and nutrition . Jolene's greatest teachers are her two young daughters. She is continually humbled and amazed by the growth she experiences on the path of motherhood.
Jolene instructs the following:
Using programming structure such as tabata, interval, circuit and ladder, this class combines various equipment, functional movement and findings in exercise science to strengthen and fine-tune major muscle groups.




This class is broken into four stations equaling 50 minutes to an hour of whole body training. The sequence encompasses metabolic endurance training and enhanced, "real-life" movement skills to increase metabolic rate and caloric expenditure. Spend half the workout training your metabolic endurance with cycle and row intervals. Spend the other half in exercises on the suspension bands and floor to improve strength and body movement.