Suzy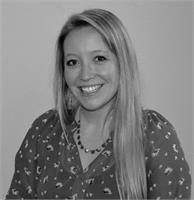 Suzy feels honored to be able to hold space for her yoga students to connect to their minds, bodies, and spirits. Suzy aims to share her experiences and understandings of yoga in a supportive, light-hearted, and uplifting way in each of her classes. Studying from a variety of yoga teachers and lineages has made Suzy a self-proclaimed "yoga mutt", incorporating a variety of styles. Suzy looks to the Yoga Sutras, lunar phases, chakras, and everyday life experiences for inspiration for her classes. When you walk into Suzy's class, expect intelligent and inspiring sequencing, a bit of rock and roll, some sweaty fun, hands-on assists, and an overall great and compassionate vibe. When not "on the mat", Suzy works as a counselor at Teton Behavior Therapy and also can be found jamming out at concerts, laughing with her friends, and soaking up the beautiful nature of Jackson and the surrounding area.
Suzy instructs the following:
Compassionately taught breath to movement sequencing will awaken the guest's senses while helping them build strength and flexibility. Balanced with calming stretches to help the mind and body relax; this class will meet you at your current level, but always offer and encourage you to go deeper. Classes are diverse and sequencing will vary with instructor philosophy.