Brian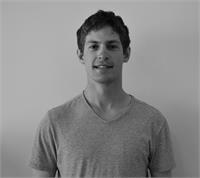 Brian's relation with yoga started while earning an architectural degree in Boulder, Colorado. Drawn by the physicality, he quickly grew attached to yoga's multifaceted contribution to overall health; restoring his body after manual work or outdoor play, and decelerating his mind when the off kilter mental hamster wheel started spitting off sparks.
Brian's classes are a space for fellow yogis to be in a community and find introspective "you time". He enjoys being a student of his guests, learning from their practices and engaging with hands on adjustments. Expect moments of challenge and strength building, balanced with calming stretches and mental relaxation. His classes are a mixture of active encouragement and times where silence is the best teacher. Come to smile, frown, engage or be alone on your mat, this class is time for yourself!
Brian instructs the following:
This practice incorporates slow, controlled, continuous tension, quick transitions and effective range of motion in order to burn through slow and fast twitch muscle fibers, alike.




Enjoy the traditional 26 postures at a temperature that allows pliability of the muscles without dehydrating. Temperature will be at 100 degrees and 60% humidity.