Bea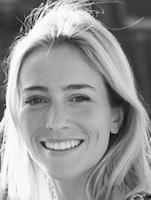 Bea is incredibly passionate about helping others find a strong connection between the emotional mind and the physical body, while also cultivating a fun and encouraging atmosphere. Her passion for fitness and wellness began while attending college in rural Vermont. At this time her appreciation for the outdoors, healthy living and exercise blossomed into a true passion. After graduating, Bea moved to New York City and became a certified Yoga, Mindfulness Meditation and Spinning teacher. Bea moved to Jackson Hole in early 2016, returning to an outdoor-focused, healthy environment where she feels her interests and passions are best suited. Bea's teaching is grounded in mindfulness; she also puts a great emphasis on alignment, breathing and pushing her students to expand and improve their physical limits. Expect to leave Bea's classes with a clear mind and a big smile!
Bea instructs the following:






One of the more rigorous flow practices offered, this vibrant series will incorporate a breath to movement sequence, a challenging core set to build internal fire, a sculpting series that includes light resistance training and a cool down to enhance mobility. Expect to sculpt, hone and tone every muscle in the body; this practice includes various elements of many different disciplines. Classes are diverse and sequencing will vary with instructor philosophy.




In a warm room, this series begins by building internal fire with dynamic breath to movement flow. It will then slow down into a more traditional approach to poses, building steady depth to open the muscles of the body. Added warmth in the environment will increase the pliability of the muscles to safely allow exploration of both strength and length. Expect weight bearing poses such as down dog; classes are diverse and sequencing will vary with instructor philosophy.