Danielle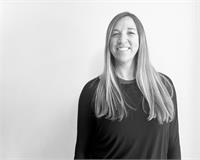 Danielle was raised in the mountains of Colorado and is now deeply impassioned and invested in the Teton community lifestyle. With Masters degrees in Psychology and Business/Health Administration, her education and previous experiences have prepared her greatly for the amazing cultivation of interests that is Pursue Movement Studio. Her daily mission is to cull the best, most versatile, and most effective methods of health and wellness for her guests. When not awesomizing Pursue she is varying her geography with family and friends.
Danielle instructs the following:



In a warm room, this series begins by building internal fire with dynamic breath to movement flow. It will then slow down into a more traditional approach to poses, building steady depth to open the muscles of the body. Added warmth in the environment will increase the pliability of the muscles to safely allow exploration of both strength and length. Expect weight bearing poses such as down dog; classes are diverse and sequencing will vary with instructor philosophy.