Danielle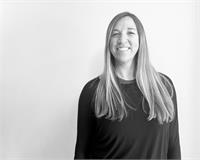 Danielle was raised in the mountains of Colorado and is now deeply impassioned and invested in the Teton community lifestyle. With Masters degrees in Psychology and Business/Health Administration, her education and previous experiences have prepared her greatly for the amazing cultivation of interests that is Pursue Movement Studio. Her daily mission is to cull the best, most versatile, and most effective methods of health and wellness for her guests. When not awesomizing Pursue she is varying her geography with family and friends.
Danielle instructs the following:
This practice incorporates slow, controlled, continuous tension, quick transitions and effective range of motion in order to burn through slow and fast twitch muscle fibers, alike.




Enjoy the traditional 26 postures at a temperature that allows pliability of the muscles without dehydrating. Temperature will be at 100 degrees and 60% humidity.




*Please cancel your reservation for this class offering 12 hours before it begins. Failure to do so will result in a $10 late cancelation fee*

Utilizing props such as the ballet bar and light weights in a carpeted room (don't forget your socks!) expect a sequence including a high paced warm-up, arm work with light weights to tone and define, leg work at the bar for 360 degree sculpting and core exercises to flatten the abs. Sculpt your arms, flatten your abs, lift your seat and firm your legs with these non-impact, dynamic exercises which target and overload each muscle group.