Danielle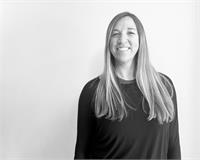 Danielle was raised in the mountains of Colorado and is now deeply impassioned and invested in the Teton community lifestyle. With Masters degrees in Psychology and Business/Health Administration, her education and previous experiences have prepared her greatly for the amazing cultivation of interests that is Pursue Movement Studio. Her daily mission is to cull the best, most versatile, and most effective methods of health and wellness for her guests. When not awesomizing Pursue she is varying her geography with family and friends.
Danielle instructs the following:
This practice incorporates slow, controlled, continuous tension, quick transitions and effective range of motion in order to burn through slow and fast twitch muscle fibers, alike.




Enjoy the traditional 26 postures at a temperature that allows pliability of the muscles without dehydrating. Temperature will be at 100 degrees and 60% humidity.