Kori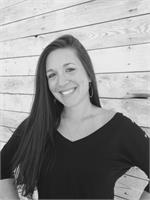 Originally from Tampa, Florida, Kori moved to Jackson Hole seeking outdoor adventure. Coming from "all things sports" growing up, falling in love with the fitness industry was a natural development. As a trained TRX instructor, Kori pours her passion for exercise and love for music into each of her classes to make working out a fun and enjoyable experience. If not in the gym you can find Kori floating the river, climbing mountains, skiing, watching hockey, and loving life in Jackson Hole!
Kori instructs the following:



SuspensionX uses the weight of the body to increase strength, balance and flexibility. The use of suspension bands is the common thread to work upper body, lower body and core while guests can also expect endurance training, resistance training, variable sequencing and great tunes to keep programming fresh and fun.