We are so excited to share Ayla's Pursue Transformation story with you! Ayla is a wife, a mom, a hair stylist, and valuable member of our Pursue community!
"I started my journey at Pursue in the fall of 2014. I was in the midst of dealing with some personal issues that had taken a toll on me the summer prior. The year before, my husband and I had decided to start a family. If only it were that easy! After a few months, I saw my doctor who told me that I had something called hypothalamic amenorrhea. Basically, my hypothalamus had quit communicating to my pituitary glad to produce the necessary hormones to become pregnant. She didn't think I would be able to get pregnant naturally on my own without injections and/or IVF. I was devastated. I decided to try a more holistic approach before deciding to go that extreme route. I started getting acupuncture weekly, eating fertility boosting foods, and exercising less intensely, and doing everything possible to reduce stress. My acupuncturist ended up working wonders for me and I was hopeful I would get the miracle baby I was praying for!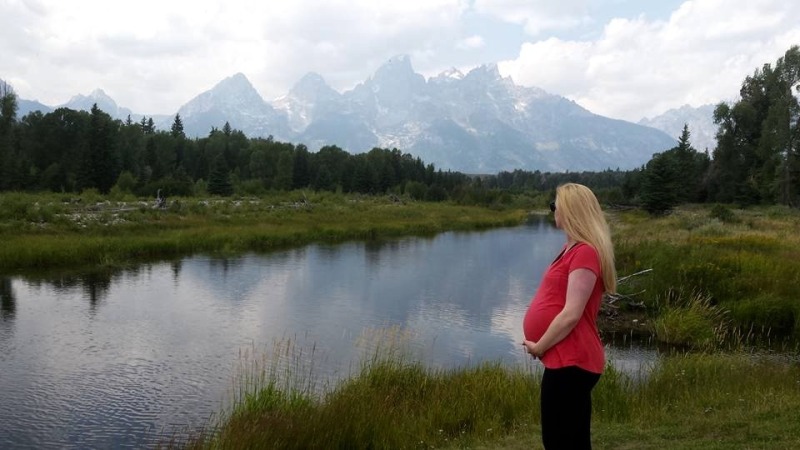 My first class at Pursue, I attended a Condition class with Evan. I immediately fell in love with the inviting space, friendly staff, and last but not least the workout was great! I loved the class so much and was excited to go again. However, life was about to get exciting. That weekend, I found out I was pregnant with my baby girl! So, my next class wasn't a Condition class, but instead pre-natal yoga with Jolene*! I attended her class twice a month and then weekly near the end. It truly was the highlight of my week to connect with baby, take a moment to center and take care of myself, be around other Mamas, and BREATHE! Jolene's focus on the breath is superb. She was in my head during labor, reminding me how to breathe.
In August 2015 I gave birth to a healthy, beautiful baby girl. I had a great delivery and my nurses were very impressed by how I did for this being my first child. I give a lot of credit to this for taking such good care of my body and staying active during pregnancy.
Now that I am a busy Mom who still works part time and commutes from Alpine, I was struggling to find a class that worked with my new life and schedule. That is where Brit's hot flow class comes in! The 7:10 start time on Monday is the perfect way to start my week. The heat and music instantly being to melt my worries away. I love setting an intention, and being reminded of it before class end. I'm naturally a worrier, anxiety prone, and rather high strung. I have found this class to be perfect to help settle my mind, help me practice mindfulness, presence and patience. Being in the moment is invaluable with a toddler who changes and grows so fast. I can't wait to be a good role model to my baby girl. I want her to have a Mom that takes time to "fill her cup" so to speak.
I might not get to attend class as often as I like, but Pursue is definitely my happy place and I will take the many lessons I've learned within it's walls for a lifetime. I've learned to love my body at every stage in life, because this body of mine is capable of some pretty amazing things!
Thank you Pursue!"
* Jolene's Prenatal Yoga Class is currently held Tuesdays and Thursdays at 4pm
* Sharon's Pre & Post Natal Pilates class is Wednesdays at 4pm
* Jen's Mommy & Me Barre class (open to pre and post natal women) is Mon/Wed at 10:15am